Kidnapped farm worker, hanged upside down in Karnal, 4 reserved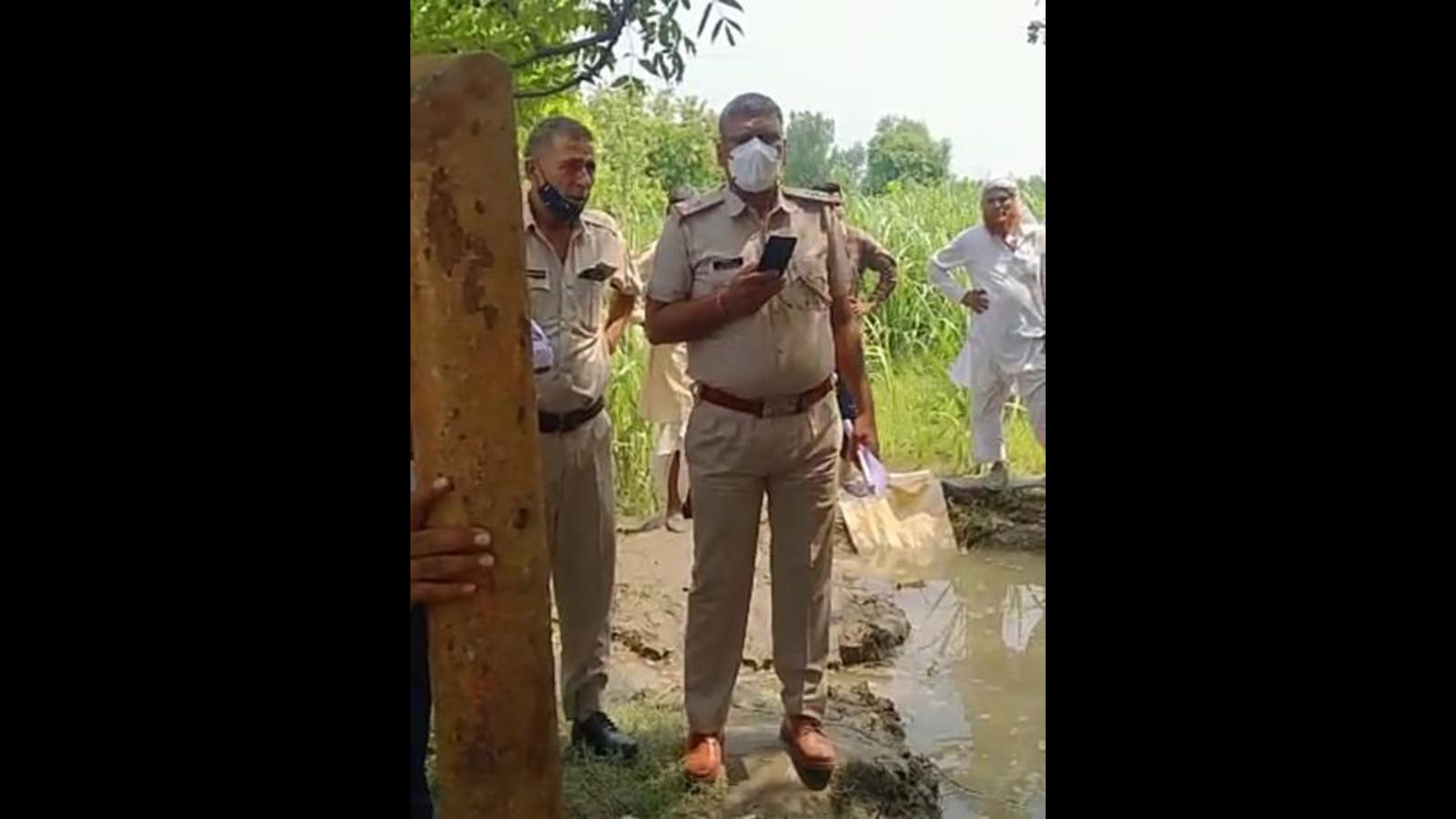 Four farmers were arrested for allegedly kidnapping a 34-year-old farm worker and beating him after hanging him upside down from a tree in the village of Rana Majra in the Gharaunda subdivision of Karnal.
Police took action after video of the incident began to circulate on social media. Karnal Police Commissioner Ganga Ram Punia said during the investigation that the incident was found to have taken place on Friday.
An FIR has been registered under Articles 307 (attempted murder), 365 (kidnapping), 323 (willfully causing injury) and 34 (indictable offense committed by several persons in pursuit of a common intention) of the Indian Penal Code against Aarif Khan, Nawab, Ikram and Raju.
He said two people had already been arrested and police teams were working to arrest the other two.
Gharaunda Police Station official Mohan Lal said the victim's brother Taiyab told police that the defendants Nawab and Aarif forcibly took Iqbal to the fields, tied his legs with a rope and hung him upside down from a tree. After that, they beat him until he passed out.
The victim's brother said that as soon as he learned of the incident, he rushed to the scene and took Iqbal to hospital.
Police officials associated with the investigation said the real reason for the incident had not yet been established, but during the preliminary investigation it was found that the accused had suspected him of theft. in their fields.