Commentary: Brexit impact on London materializes after a few dark years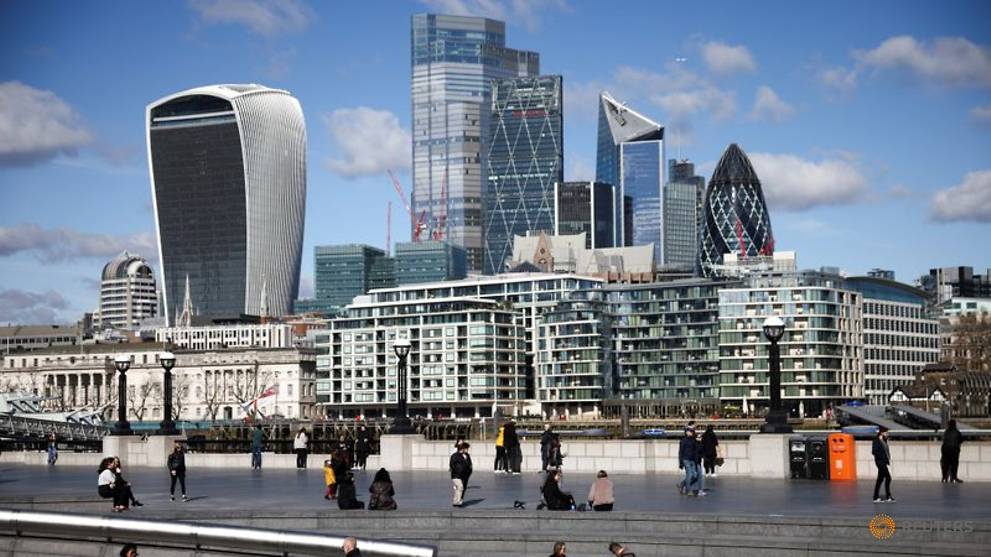 LONDON: Almost five years after the Brexit referendum, and in the five months since Brexit itself, the debate over the future of the City, London's financial center, has remained a dialogue of deaf.
Those who voted in June 2016 to leave the European Union believe, regardless of the evidence to the contrary, that the impact will be minimal and that warnings of job cuts and company relocations are overblown.
The remaining voters are programmed to think otherwise and, whatever the evidence to the contrary, foresee gloom and ruin. What can we learn from what really happened?
READ: Comment: The Super League was the last straw for football fans
DEVELOPMENTS TODAY DO NOT REFLECT THE IMPACT OF BREXIT
We must recognize, first of all, that COVID-19 has significantly clouded the picture over the past 18 months.
People did not find it easy to change locations, even if they wanted to. More importantly, there are temporary regulatory provisions that mitigate the impact of the UK's withdrawal from the single financial market.
There is a temporary authorization scheme in London for some EU-based companies, and the European Commission has allowed the clearing of euro-denominated instruments in London until 2022, to avoid the disruption that a sudden change in the December 31, 2020 could have resulted.
So what we see today may not reflect the full long-term impact of Brexit.
TRENDS IN TRADING OF SHARES
Nonetheless, the changes that have taken place so far allow us to begin to assess the future of the City and the financial operations based on it.
One move that grabbed the headlines was the abrupt shift in trading in European equities from London to Amsterdam at the start of the year. On average, 9.2 billion euros ($ 11.2 billion) in shares traded daily on the Amsterdam Stock Exchange in January, four times the volume in December 2020, while the daily London average was fell sharply, to 8.6 billion euros.
The change can be attributed to regulation: the European Commission has not granted 'equivalence' to UK trading venues and is in no rush to do so.
It was a crucial early goal for Team Remain in this game, you might think. But the Leave team quickly retaliated.
READ: Commentary: Harry and Meghan are made for Hollywood, not royalty

Very few job changes resulted from this change, they say: most traders stay in London. And they point out that London continues to dominate Europe as a center for raising new capital.
In the first quarter of this year, 8.3 billion euros were raised via IPOs in London, compared to 5.4 billion euros in Frankfurt, 5.6 billion euros in Amsterdam and just 0.1 billion euros in Paris.
The Remain team is moving forward again: stocks are not the only instrument, not even the most important. The UK's share of euro-denominated interest rate swaps fell from 40% to 10% from July 2020 to January 2021, while the EU's share fell from 10% to 25%.
READ: Commentary: EU fulfills mission to limit the damage of Brexit

New York was the beneficiary of some of the lost business to London, as many predicted. And they point to the movement of bank assets worth around € 1 trillion out of the UK, mainly to Frankfurt.
ARE TRADERS MOVING
But both sides recognize that from an economic point of view, the city in which businesses are reserved is less important than the city in which traders pay their taxes.
Shortly after the Brexit vote, consultants Oliver Wyman estimated that 75,000 jobs would quickly be relocated to other European centers. Others produced even higher estimates. Have these pessimistic forecasts been confirmed?
The Leave team can claim another goal. A detailed survey by consultancy firm New Financial last month identified 7,400 positions that had been moved from London to a Eurozone financial center – just 10% of estimates in 2016. The biggest beneficiaries were Dublin, Paris, Luxembourg, Frankfurt and Amsterdam, in that order.
But the study can be interpreted in another way. Two years ago, the same authors identified 269 companies that had relocated certain activities.
Now they're finding that 440 have done it, and they see that as an underestimate of how many will end up doing it. They expect the number of offshored jobs to increase further.
In addition, there are signs that the real estate market could react. Over the past two years, house prices have risen 20 percent in Paris, almost 40 percent in Amsterdam, but only 6 percent in London.
But it won't be one-way traffic. Just as UK-based companies no longer have unrestricted access to EU markets, most EU-based companies will need authorization to do business with London-based clients.
SOME JOB EXITS
So it may take 300 to 500 European companies, mostly smaller, to set up in London. The net result will be a job exit from London, but not on the scale widely expected in 2016.
Indeed, companies have found ways to circumvent regulatory hurdles. They also found that moving staff is expensive and difficult.
London retains many attractions: schools, cultural life and many long established expatriate social networks. It will take time for any putative rival in the EU to develop a plausible matching offer.
It therefore seems likely that London will remain the largest financial center in Europe by far.
It will remain connected to a global network: transactions with European customers represent perhaps a quarter of its activity. But it will no longer be the continent's de facto financial center.
READ: Commentary: Brexit is no longer worth it
READ: Commentary: Boris Johnson's COVID-19 illness made him more powerful
For the EU, London will move from its main onshore financial center to a major offshore center. Other cities will resume business, although the signs are that a multipolar system will develop, with no single winner.
There will always be a profitable role for London, but the city's golden age as the financial capital of Europe will wane, as the golden age tends to do.
Howard Davies is President of NatWest Group.